Boca Raton and Palm Beach Boat and Watercraft Insurance Coverage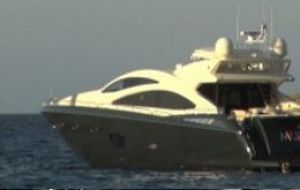 I feel so much better knowing that I have the best boat insurance coverage thanks to Direct Insurance Network.
- Maria V., Boca Raton
At Direct Insurance Network, we understand that Floridians love their boats and watercrafts. After all, we have an abundance of beaches and lakes in the "Sunshine State." We also understand that not everyone has the same needs for insurance coverage when it comes to their boats. With that being said, we take pride in offering a wide variety of coverage options for your personal watercraft, Jet Ski, or boat. We take the time to go over your current insurance policies to determine if your smaller watercraft or boat is covered under your current homeowners insurance coverage. We also know that your Jet Ski, boat, or personal watercraft size, value, and style impact your Palm Beach and Boca Raton boat insurance coverage needs. As a boat owner, knowing how to choose the right coverage for your situation can be daunting, but that's where we come in.
Based in Boca Raton and serving all of Palm Beach County, we have a team of insurance agents experienced in handling boat and watercraft insurance. We will assess your needs and come up with a coverage package that best suits your particular situation. We offer many kinds of coverage for boats and watercraft that include but aren't limited to:
•Physical Damage - This coverage will protect your boat while it is being transported, stored or on the water. It also covers damages from fire, lightning, theft, or vandalism. You can get emergency reimbursement for what you have to pay for towing, supplies, or labor.
•Liability Coverage - This particular coverage will help you in the event of a collision with another watercraft, boat dock, or other boaters.
•Personal Liability - This coverage protects you and your family if you are involved in an accident that causes injuries to someone else.
•Medical Payments - This coverage takes care of medical expenses if you or someone riding in your boat or watercraft suffers injuries in an accident.
•Property Damage - This covers any damages someone else's property might suffer from an accident involving your watercraft or boat.

Boca Raton Boat and Watercraft Insurance Coverage
At Direct Insurance Network, we are putting our skills and extensive knowledge of boat insurance to work for you in order to help you get the special insurance coverages that you need for your particular situation. We will find that coverage at a fair and competitive price as well.
We will carefully evaluate your watercraft or boat insurance needs to determine what special coverages you require. We will also search for any discounts that you might be eligible for. Some additional kinds of boat insurance coverage and discounts we offer include:
•Roadside assistance
•Accident forgiveness
•Boat removal
•Boating safety
•Multi-policy discounts
We work with multiple insurance companies that are among the leaders in the industry, so you can rest assured you will have the right coverage, as well as quality service. When it comes to boat insurance in Palm Beach County areas, such as Boca Raton, Delray Beach, Lantana, Lake Worth, Jupiter, Wellington and anywhere else, you can count on Direct Insurance Network. Complete the online form for a free quote or call us today at (561) 820-8737 to discuss your Boca Raton & Palm Beach boat insurance needs.