Boca Raton & Palm Beach County Condo Insurance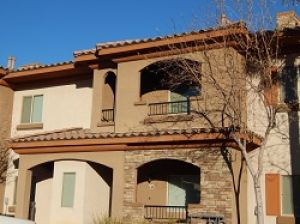 SERVING THE ENTIRE STATE OF FLORIDA WITH COMPETITIVE QUOTES, SUPERIOR POLICIES AND UNSURPASSED CUSTOMER SERVICE.
I am so pleased with the deal I got on condo insurance coverage. Highly recommended! - Ellen R., Boca Raton
When it comes to condo insurance, you want to know that you're in good hands if there is ever a claim. While condo owners have mortgage payments and make repairs just like any traditional homeowner, you might be surprised to learn that you could face some of the same situations that a renter faces. This is because your home is located in a building complex, which is attached to other condos - the homes of other owners.
Condos can translate to unique circumstances in terms of insurance coverage. That is why it is especially important to deal with a seasoned insurance professional that will help you navigate these unique risks and situations. At Direct Insurance Network, our agents are here to assist you in getting the right insurance coverage. You can count on us to help you get a condo owners policy that will properly address your Boca Raton and Palm Beach condo needs.

Understanding Condo Insurance in Palm Beach County
Condo Association insurance is designed to take care of the building itself but generally does not cover what is inside that building (I.e. your belongings). This is one area in which condo insurance policies differ significantly from a homeowners policy. As a condo resident seeking insurance, your focus should be on protecting the contents of your condo, because the Condo Association coverage primarily takes care of the structure.
Here at Direct Insurance Network, our Palm Beach County condo insurance agents specialize in ensuring condo owners, like you, have the coverage needed to protect your possessions and valuables. If you own a condo, we suggest reaching out to our agents, who can explain how a condo policy is specially tailored toward covering your appliances, personal property, and any valuables inside your condo.
We serve number of locations, including the communities of Boynton Beach, Lake Worth, Ft Myers, Naples, St Petersburg, Delray Beach, Tampa, West Palm Beach and Palm Beach.
We will help you find the right condo insurance policy for your needs by comparing the leading insurance companies that offer condo coverage. By being connected to these leading insurers, we can get you the best coverage at the absolute best prices around. Our team makes sure you are properly covered with the best possible protection you can get from any insurer in the state of Florida. Our agents will gladly take the time to serve as consultants regarding your coverage options and compare those options to the needs that you have, so you can be properly protected. To get started learning more about our Boca Raton & Palm Beach condo insurance, either complete the online form for a free quote or call our office at (561) 820-8737 to speak to one of our knowledgeable insurance agents. We are ready to help you get the condo insurance that you need right away! We can even start your policy today; just make the call to our team.