Homeowners Insurance Miami, Coral Gables and Kendall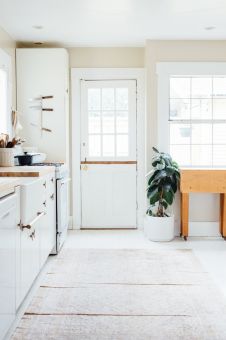 I needed homeowners insurance in Miami, and now I have it! It was so easy. - Regina K., Miami
You have found the perfect house and now you are focused on making it a home. When it comes to protecting your most expensive purchase and your largest asset, your home, you want to work with a knowledgeable team of insurance agents who are familiar with your home insurance options in Coral Gables, Kendall, and Miami. Direct Insurance Network has been offering high-quality insurance products from a network of the most reliable and trusted insurance companies in the country for years.
Homeowners insurance provides financial protection in the event of an accident or a natural disaster. Standard homeowners' coverage insures the structure – the actual house – and your belongings if there is a destructive event, such as a fire or a hurricane. In most cases, home insurance comes in package policies, which means that you have liability coverage as well, which will take care of your legal responsibility for any property damage or injuries suffered by others because of you, your family members, or your pets.

Home insurance often covers a set dollar amount of electronics, guns, and jewelry, but additional coverage can be purchased. Your coverage usually includes any garage or outbuildings up to a pre-set amount, including contents. When you buy home insurance, you should buy replacement cost coverage, which will make sure your home is covered if there is a total loss. You should be left with enough to get a fresh start, either as down payment on a new home, or to start building a new home.

Choosing the Right Coral Gables, Kendall, and Miami Homeowners Coverage
Choosing the right Coral Gables, Kendall, and Miami homeowners' insurance can be a difficult process. You want to work with an experienced insurance agent who understands your Coral Gables home insurance options and knows all the ins and outs of Miami homeowners' coverage. The team at Direct Insurance Network will help you go over your options. We will then get to understand your needs and help you narrow down the list to a few of the best choices for your specific situation, so you can make an informed decision regarding your Kendall home insurance coverage.
The Different Kinds of Home Insurance in Miami, Kendall, and Coral Gables
Not all home insurance coverage is the same. Here are some of the main options that you will need to take into consideration:
Property coverage
Personal property coverage
Liability coverage
Medical expenses
Living expenses
Usually, home insurance policies are packaged to meet the needs of the customer. You may want to add additional umbrella protection, more coverage for collectibles or jewelry, include your auto insurance, and other kind of coverage.
To learn more about the different kinds of homeowners' coverage available, contact the experienced agents at Direct Insurance Network today at (561) 820-8737 for a free quote. We will help you get the right Florida home insurance for your needs. Don't put off ensuring you have the right protection for your home and family.