Review My Insurance Policy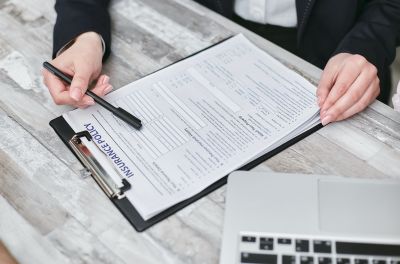 Direct Insurance Network helped review my insurance policy and helped us save over $600 while getting better coverage!
- Miller Family (Parkland, FL)
What is an Insurance Review?
An insurance review is when you take a deep look at your insurance coverage. These insurance policies include the vehicles you have and the home and other personal insurance coverage. Individuals can take help from an agent to review the insurance policy they already have and see if they need any changes depending on their situation. The insurance review can help you sort out your situation in the best way possible. With the help of the Direct Insurance Network, you can get connected with the best insurance reviewers.

Should You Review Your Insurance Policy?
Many people are critical about the idea of reviewing their insurance policy. They often fail to understand why it is so important to review their insurance policy every once in a while. You must get an insurance review to ensure that all your assets are as safe as possible. With the help of the insurance review, you can review all the provisions of your insurance policy and determine what changes you need.

What are the Benefits of Reviewing Your Insurance Policy?
Many benefits come with an insurance review, such as protecting all your assets. If you do not review your insurance policy every once in a while, then you will never be able to find out if all your assets are safe or not. There is a possibility that with the changing times, the provisions change. In such cases, you must have the right information to understand whether your insurance policy caters to all that you want it to.
Other than that, upon taking an insurance review, you may find out that you are applicable to apply for a discount, and that can help save you a lot of money. You will be able to reassess your insurance policy and get a better one that fits your needs the best. Direct Insurance Network can help you connect with the best experts on board who are trained and have the right knowledge to assist you.


When may you need an Insurance Review?
There are many instances where you may need to get an insurance review. For instance, you may have recently had a baby who changes things significantly for you. You might need to get a new insurance policy to accommodate your child.
Other than that, any event that can be deemed as life-changing is a qualifying event and requires you to have an insurance review. When there is a significant change in your life, you can consider getting an insurance review.
To get the best expert to help you, you must reach out to Direct Insurance Network. We are a team of professionals who bridge insurance seekers and experts. With our diverse solutions and services, you can get the assistance of industry leaders who are ready to cater to your requests. We are the solution that can help you get the best insurance policy for your needs.