Homeowners Insurance Tampa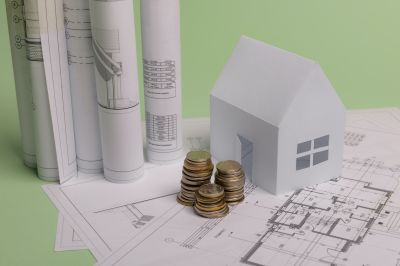 SERVING THE ENTIRE STATE OF FLORIDA WITH COMPETITIVE QUOTES, SUPERIOR POLICIES AND UNSURPASSED CUSTOMER SERVICE.
If you're looking for homeowners insurance in Tampa, don't even think of calling anyone else!!

- Paul F., Tampa, FL
What to Know About Homeowners Insurance Tampa Options
Nothing beats enjoying a whiff of paradise in Tampa. And Direct insurance Network are on-hand to ensure that you get the best solutions to help safeguard your home with a homeowners insurance in Tampa.
Before you speak to any of our well-versed agents, you need to know what to expect from a homeowners insurance Tampa policy. This will make the homeowners insurance decision-making easier. Here are the types of coverage you'd likely hear.
Dwelling coverage
This is a homeowners insurance Tampa coverage option that protects the structure of the house including the walls and the roof.
Personal property coverage
This protects belongings that are inside the house like furniture. It even provides coverage in event of damage or theft of belongings outside the house.
Other structures coverage
This provides protection for the physical aspects of your home, separate from the rest of the property, for example, a detached garage.
Liability protection
This shields you, the homeowner whenever a person litigates you after being harmed whilst on your property or after you damage their property.
Guest medical protection
This covers the medical costs for a person who got injured on your property
Additional living expenses protection
This pays for increments in expenses when your house is rendered unlivable.
A homeowners insurance in Tampa may not cover the repair of the damages caused by various types of disaster-related mishaps such as:
Theft
Smoke and Fire
Windstorm and hail
Falling objects
Frozen plumbing
Water compromise resulting from plumbing, water appliances, water heater, heating or cooling systems.

Policy Rates of a Homeowners Insurance in Tampa
Policy rates are dependent to a huge extent on the insurance provider's risk-level that you'll file a claim. They evaluate the risk based on past-claim history linked with the home, the area, and the home's structural condition.
How To Get an Insurance Broker to Insure Your Home
Insurance brokers are professionals dedicated to understanding your unique needs so that they can get the best coverage for your home and family. Direct insurance Network agents will:
Explain all your homeowners insurance Tampa coverage options
Find discounts and deals so that you can save cash on your home insurance premium.
Explain and understand the home claims process.
Protect your family's future with life insurance plans that can help you pay off your mortgage
Who Can Get Homeowners Insurance in Tampa?
Homeowners insurance in Tampa can be obtained by new homeowners and existing homeowners.
Navigate your homeowners insurance Tampa options with ease
At Direct Insurance Network, we are dedicated to providing winning solutions to our clients who require protection for their property. Contact us today to learn your eligibility, enrollment and coverage options. Call us today to get started.