Boca Raton & Palm Beach County Employee Benefit Insurance Services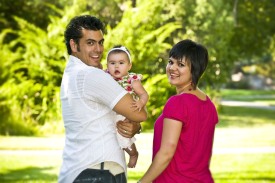 I'm over the moon by the great deal I just got on employee benefits insurance thanks to Michael and his crew. - William M., Boca Raton
Direct Insurance Network has a full service benefits department that has been helping businesses protect employees and their families in the Boca Raton area and throughout the rest of Palm Beach County for years. We specialize in helping businesses get the various kinds of coverage that they need.
Rising health care costs, complicated plan designs, and regulations have made it even more important to have the right advisor. Direct Insurance Network will take the time that is needed to help you understand the challenges and design an Employee Benefits plan that helps keep costs in check while maximizing value for your employees. We want you to get the right coverage packaged so you can keep your employees happy. We understand good employees are hard to find, so when you have them on your team you don't want them to up and leave because they can't get the benefits that they need.
We put our experience to work for you. With our help, you can help your employees make benefits decisions and improve the quality as well as the cost of their medical care. We work to save you a lot of money, have healthier employees, and simplify the overall benefits experience so your team will know what coverage they have and what it covers. We can help you offer your staff a benefits package that is better and different, so they will have better benefits, better care, and more affordable care.
Some of our benefits include:
•Group Medical Insurance
•Group Dental Insurance
•Group Vision Insurance
•And much more

Benefit Solutions for Your Business
We understand the importance of having a quality benefits package to take care of your employees and your business. After all, if you don't have a good team of employees you aren't going to have a successful business. We can help you develop a comprehensive strategy that not only supports your employees, but that also evolves to their ever-changing needs. How does Direct Insurance Network stand out?
•We offer top products.
•We can conduct strategic benefits planning.
•We support your business goal and employee needs while using cost management strategies.
•Include voluntary benefits that your employees can choose to purchase if they wish to do so.
•Create a benefits package that meets government requirements.
We take pride in helping businesses get the coverages they need to protect themselves, their businesses, and their employees. When it comes to business insurance services, you can entrust the job to Direct Insurance Network. With a team of the most skilled insurance agents around and access to the leading insurance companies you can count on getting the coverage and service that you need.
Our team takes care of clients throughout all of Palm Beach County, including businesses in Boca Raton, West Palm Beach, Boynton Beach, Delray Beach, Jupiter, Wellington, Palm Beach Gardens and Palm Beach areas. Complete the online form or call us at (561) 820-8737 to talk with an agent.