Homeowners Insurance in Boca Raton and Palm Beach County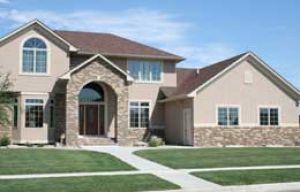 SERVING THE ENTIRE STATE OF FLORIDA WITH COMPETITIVE QUOTES, SUPERIOR POLICIES AND UNSURPASSED CUSTOMER SERVICE.
I was shopping around for homeowners insurance deals in Boca Raton, and my search ended with Direct Insurance Network. I got everything I wanted and more. - Gina V., Boca Raton
Seeking home insurance in Boca Raton, Delray Beach or anywhere else in Palm Beach County? You've come to the right place! Naturally, your home is likely to be your most expensive purchase, which also makes it your most valuable asset. Thus, it is essential to have the right home insurance protection in place in order to take care of any damages that it might suffer from hurricanes, storms, floods, fires, or other natural disasters or accidents.
Fortunately, if you are in the market for homeowners insurance in Lake Worth, Boynton Beach or anywhere else in Palm Beach, you can rely on Direct Insurance Network's experienced agents to walk you through the process. We're here to help you get the home insurance coverage you need in order to take care of your property. Our skilled agents are dedicated to serving our clients and will carefully assess your situation, so we can find you the right home insurance at the best price around. We work with many of the best insurance companies out there and will help you get homeowners insurance in all parts of PBC. Direct Insurance Network understands that superior customer service is as important as reasonable pricing.
It is important to note that homeowners insurance in Palm Beach County can significantly differ depending on your location. Many of your policy's features depend on your address, your valuables or collectibles, and different coverages that you choose to protect your home. Our skilled insurance agents will help you when you are selecting your comprehensive homeowner insurance plan to ensure that your needs are taken care of in the event that you must file a claim following damages or a loss resulting from a fire, theft, or other disaster. This comprehensive plan should also include liability protection coverage, so you are protected financially if someone suffers an injury while they are on your property.
Direct Insurance Network has a team of experienced home insurance specialists, who can create a specialized package to take care of your financial needs and address your risks. Our team has access to several of the best insurance companies in Boca Raton and Palm Beach County. By having this access, we can help you find affordable and exceptional coverage. We will take the time to compare rates, so we can be sure you won't face any coverage gaps down the road.

Different Kinds of Home Insurance in Palm Beach
Not all home insurance in Boca Raton or West Palm Beach, Florida is the same. Our team of homeowner insurance agents will help you determine what kinds of homeowner coverage you need to protect your finances, your home and your assets.
Different kinds of homeowners policy coverages:
•Property coverage is designed to pay for home repairs, garage repairs, or any other buildings that suffer damage.
•Personal property coverage will cover your loss of valuables, such as jewelry, electronics, or even guns due to theft or damage.
•Liability coverage will take care of a claim if someone suffers injuries or their property is damaged on your property.
•Medical expenses covers the cost of medical care for someone who is hurt, but not a resident, on your property.
•Living expenses are designed so that if you have a complete loss, it helps take care of extra temporary housing and the cost of food when you are forced out of your residence.
Additional coverage options that you might want to consider adding to your traditional homeowners insurance include personal umbrella, automobile, flood, earthquake, electronics, or even jewelry insurance coverage. At Direct Insurance Network, our agents understand the risks you, as a homeowner in Florida, could face and will help you decide if you need any additional add-ons for your Palm Beach home policy. We offer home insurance in Ft Myers, Naples, Parkland, St Petersburg, Tampa, Boca Raton, Lantana, Lake Worth, Boynton Beach, Delray Beach and communities in Palm Beach County.
Complete a free online homeowners quote or call our team at (561) 820-8737 today so we can come up with the right homeowners insurance in Boca Raton and Palm Beach for your individual needs.