Palm Beach County Individual Dental Insurance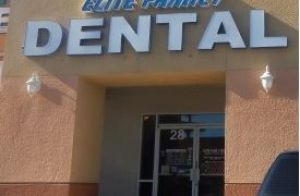 Having a healthy smile and clean, white teeth is one of the most attractive facial features that you can have, so having access to quality dental care is important. Moreover, having a good dental plan is equally as important, because it can help you and your family members protect your teeth, reduce the risk of small dental problems turning into major dental issues, and can help you steer clear from an unexpected, but preventable dental problem and keep those added expenses out of your budget.
Here at Direct Insurance Network, we can help you find the right individual or family dental plan for your needs. We offer quality individual dental insurance plans in Palm Beach to help you keep your smile looking its best. Palm Beach County individual dental insurance policies can vary significantly. Great dental plans can take care of many preventive services while offsetting the costs of many dental procedures.
Most plans for dental insurance in Boca Raton cover pre-existing conditions while also allowing you to choose your dental providers from a large network of dentists and specialists. Direct Insurance Network can help you choose the right plan for your needs, so you can see the dentist you desire. Palm Beach and Boca Raton dental insurance coverage usually includes one of the following:
•Traditional Indemnity - This plan enables you to visit any specialist or dentist without a referral. This plan only covers dental coverage up to a specified amount.
•Dental Maintenance Organization (DMO) - When you use a DMO plan, you select a primary care dentist and get all the dental care you need from within your network.
•Preferred Provider Organization (PPO) - A PPO plan has an annual deductible with an annual maximum benefit. This plan has lower costs when you select a dentist that is in the plan network. If you see a dentist outside your network, you will see an adjustment in the amount of benefits paid.
Sorting Through the Dental Plan Options
While selecting the right dental insurance plan might seem a bit overwhelming, we can help you choose the best individual insurance plan for your particular needs. The same plan isn't right for everyone. With a network of all the leading dental insurance companies, we can help you get the right plan for your particular needs. Regardless of whether you need a traditional indemnity, PPO, or DMO you can count on the experienced agents at Direct Insurance Network to find the best plan for you and your family. We have helped countless families throughout Palm Beach County find quality individual dental insurance coverage.
We serve all communities throughout Palm Beach County, including Boca Raton, Delray Beach, Boynton Beach, Lake Worth and Wellington. Call us at (561) 820-8737 or complete the online form for a free quote for Boca Raton and Palm Beach County individual dental insurance. One of our experienced agents will help you get the dental coverage that you need started right away.