Auto Insurance Parkland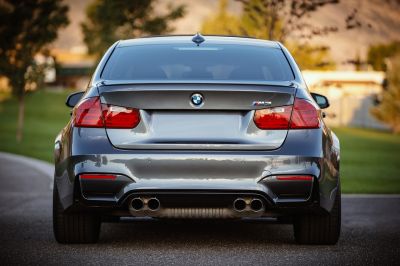 I was looking around online for auto insurance rates, and Direct Insurance Network was by far the best option without a doubt. - Kelly T., Parkland
If you own a car in Parkland, you are required by Florida law to have proper auto insurance coverage. When it comes to purchasing auto insurance coverage in Parkland, people have come to depend on Direct Insurance Network and its dedicated team to ensure you have the best coverage for your specific needs. Working with several leading insurance providers, we can offer customers an excellent selection of auto insurance options from different insurers. This makes for affordable Parkland auto insurance options. Most auto insurers have discounts available, and if you meet criteria to qualify for them, your auto insurance rates will be cheaper.
As a Parkland resident who is looking for Parkland car insurance, you will need to consider a few things:
If the car's liability coverage is adequate, or if you also need comprehensive and collision coverage.
How much you can afford to pay out of pocket if you must file a car insurance claim (your deductible).
How much car insurance coverage you need, such as property damage liability insurance coverage or personal injury protection.
Dependent on your specific Parkland auto insurance policy, you might be able to add some optional coverage, such as towing, or even roadside assistance. Buying the right auto insurance coverage might be overwhelming to some people, but when you work with Direct Insurance Network's experienced agents, you can make the right choice for your specific needs.
Direct Insurance Network's team will make sure you understand the different coverage options available to you. This allows you to decide what coverages and coverage amounts will meet your needs. Parkland car insurance policies might seem confusing, but when you let Direct Insurance Network auto insurance agents work with you throughout the process, it seems much more efficient and easier to do. When it comes to car insurance in Parkland, call on the car insurance agents at Direct Insurance Network.

A Look at Parkland, Florida Car Insurance Coverage
There are different kinds of auto insurance coverage to choose from. You need to study your all the different options, so you can better relay your needs and expectations when you discuss insurance with your Parkland auto insurance agent.
Comprehensive coverage and collision coverage both cover the damages your vehicle suffers. Customers can either buy one of these coverages or both. If your automobile isn't paid for, your lien holder will require that you maintain both kinds of car insurance coverage.
Your auto's damage in an accident is covered by collision coverage. Comprehensive coverage will ensure your car or truck has proper protection from other kinds of damage caused by events such as fire, vandalism, theft, hail or flood. Comprehensive and collision coverage both have a set deductible, which is your cost for fixing your vehicle damages. Deductibles vary from $100 to $1,000. Your insurance company will pay costs exceeding the deductible.
Florida law requires car liability insurance coverage. Liability coverage will cover the damages suffered by others, both property damage and personal injury if you are at fault. Medical payments are a form of coverage that will cover your medical costs up to the set amount for you and your passengers. Medical payments cover your medical bills up to the set amount no matter who is at fault for the accident.
Underinsured/uninsured motorist coverage takes care of your damages if you are hurt in an accident caused by someone who lacks proper car insurance coverage or doesn't have enough insurance to cover your damages suffered in a crash.
Personal injury protection (PIP), or no-fault coverage, is required car insurance coverage in some states. PIP covers medical expenses, replacement services, rehabilitative costs, and funeral expenses resulting from the crash. It will also cover the loss of income suffered. There are optional auto insurance coverages available, including towing, rental reimbursement, and roadside assistance.
To learn more about Parkland, Florida auto insurance coverage, call Direct Insurance Network today at (561) 820-8737.