Commercial Property Insurance Boca Raton & Palm Beach County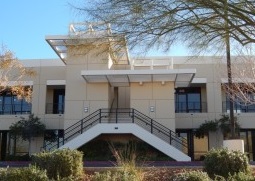 Insurance Coverage for Commercial Property in Palm Beach County and Boca Raton
If your business owns or rents property, you need to make sure you have the proper insurance coverage. You will need to make sure you have commercial property insurance. Commercial property insurance in Boca Raton will also cover business equipment, such as tools, furniture, computers, and other tools and equipment used in your daily operations. At Direct Insurance Network, we have a team of the most experienced agents around. We will take the time to evaluate your business insurance needs to come up with a policy to suit your needs and to take care of your risks and liabilities. When it comes to insurance coverage, you cannot settle for second best. Instead, you need to make sure your business is properly protected so you don't risk losing everything.
We can take a policy and tailor it to offer a broad range of protection to meet your needs. Our agents know how to custom design a package to meet the needs of clients, meeting any specific risks of your operations and helping keep your business up and running in the event a disaster strikes your operations. Our agents will then provide you with a plan that is customized plan that not only considers your needs, but is also attentive to your past loss history and any preventions you have in place for safety and loss control reasons. Our agents are highly trained and experienced in addressing the needs of our clients, so we will take the time to get to know your business and understand your coverage needs.
What is Offered for Commercial Property Protection in Palm Beach and Boca Raton
As one of the most important kinds of insurance that you can have to protect your business, you need to make sure you have all the right commercial property protection in place. Not all commercial property plans are the same. Instead, you need to have a plan custom tailored to meet your individual business needs. Here are some different kinds of coverages that your business might need:

•Equipment and Furniture
•Records - including cyber
•Inventory
•Computers
•Property Improvements
•Flood
•Earthquake
•Buildings or Other Structures
•Glass and Fine Arts
•Outdoor Walls and Fences
•Employee Benefits Liability
•Hired and Non-Owned Auto Liability
•Employers Liability
•Owned Commercial Auto
Ensuring your have the proper commercial property coverage is imperative to the success of your business. Call one of our professional agents for more information about our commercial property insurance options. We serve several areas throughout Florida, including Boca Raton, Delray Beach, Miami, Boynton Beach, Jupiter, Jacksonville, Wellington, West Palm Beach, Lake Worth, Palm Beach Gardens, and Lantana. We have access to a wide variety of leading insurers throughout the country to provide quality coverage to our clients throughout Florida. To learn more about how we can help you, call us today at (561) 820-8737 to discuss your insurance needs so we can create a personalized plan that suits your needs and protects your business.