Property Insurance Orlando FL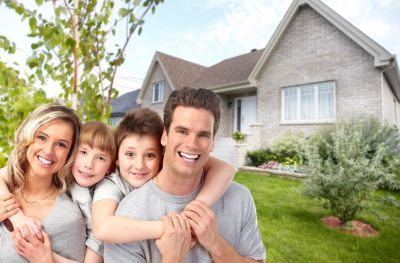 After shopping around for property insurance in Orlando, Direct Insurance Network was able to beat out all the other companies by offering us a plan with lower rates and better coverage. They also educated us on what was important and what pitfalls to avoid. If you are looking for property insurance in Orlando, we highly recommend Direct Insurance Network! - The Gordon Family, Orlando Florida
Protecting your personal valuables is a very important part of renting a home. In addition, renting a home also involves a great deal of responsibility.
Whether you rent or own your home, there is a responsibility to provide a safe place to your guests and relatives. You also likely have a desire to protect the personal valuables in your home. In the event of theft or robbery, it is important that you are fully compensated for the missing items that have been stolen from you.
We have a property insurance Orlando team standing by to help all Orlando residents to make sure you have the best plan for your needs.
Our property insurance Orlando agency work with a number of providers that write property insurance coverages in Orlando, Florida.
Property insurance can be confusing and costly. We make it a point to find the cheapest and most affordable coverage with the best coverage for your Orlando home. With increased cost of rent and mortgages, including an additional expense can be overwhelming.
It's been incredibly important to protect your own home and it has a growing popularity even amongst millennials.
Regardless of where you're at in your journey, protecting your assets is an important task.
Many may believe that their auto insurance covers their personal vehicles if they are stolen while they are in the car. This is actually generally covered under the personal property insurance policy. This and many other important facts are things that you should know.
Our property insurance Orlando agency is one of the most highly rated agencies in Orlando, ready to serve your needs.

Property Insurance Orlando
With Direct Insurance Network, we are able to work as an agency with a great deal of other property insurance Orlando carriers that offer competitive rates in Orlando, Florida.
We are experts in property insurance and are able to provide you the answers to any questions that you may have.
Our property insurance Orlando representatives are able to shop all other carriers to find the very best rate for you to ensure that you are taking advantage of all the discounts that you are eligible for so that you can move forward with your life and rest easy knowing that you have the protection that you need.
With our services, property insurance is made easy.
In Orlando, we make it a point to take care of our policyholders with not just excellent service, but overall education for the product.
We are here to help you and give to you what you deserve in this market place. With the powerful property insurance Orlando relationships we have in place today, we are able to get you on your way in no time.
Contact us immediately so that we can give you the information you need. We are available by phone as well as on the web around the clock.
With the property insurance Orlando services available to you with Direct Insurance Network, property insurance becomes a much easier and with the best price in the business.
We are an Orlando insurance broker with ability to provide you with cheap health insurance Orlando FL, general liability insurance Orlando, medical insurance in Orlando FL, medicare supplements Orlando and supplemental health care in Orlando FL. Also be sure to check out our cheap car insurance in Orlando, condo insurance Orlando, homeowners insurance Orlando or property insurance Orlando.