Auto Insurance Palm Beach County | Cheap Car Insurance West Palm Beach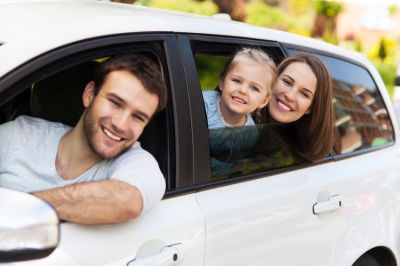 Direct Insurance Network helped me get a great deal on auto insurance, and I have since referred my sister to them. They took great care of her as well! - Dina G., Palm Beach County
Have you had another increase in your car insurance rates? We agree that the auto insurance Palm Beach options can be daunting to choose from and has seen significant changes over the past few years. The cost is being passed on to consumers like yourself. When is the last time you truly looked over your car insurance Palm Beach policy to identify why your rate is what it is? These complicated auto insurance coverages are often quick ways of tacking on additional cost to your existing rate. Direct Insurance works directly with the best car insurance companies in Palm Beach County to immediately save you money.
When can you start saving? You can save today! You don't need to wait until your current Palm Beach car insurance policy expires. Whether you're in West Palm Beach or anywhere else in Palm Beach County, we have affordable car insurance options for you today. Many insurance companies offer no penalty for early cancellation. We can get a contract written for you with the savings you deserve today. Don't spend another day paying your insurer senselessly.
Auto Insurance is generally an overlooked expense. Because it's required for registered vehicles, and especially financed vehicles, we often just pay whatever we're told. Our professional agents at Direct Insurance find the best Palm Beach auto insurance with only the coverages that you require. Don't overpay and find yourself paying for unnecessary coverages that don't make sense for you and your vehicle.

Our Palm Beach Couty experts can consult with you on the type of vehicle you're driving, how you're driving it, and what kind of protection you need in order to find the solution for your insurance needs. Based on your needs and your vehicle's needs, we find the best rate and the best coverages to ensure your protection out on the road. If you thought cheap car insurance was only a fantasy, tihnk again! Car insurance doesn't have to be a chore. We make the process simple for you.
You'll have peace of mind with Direct Insurance as we make sure that you understand exactly what you're paying for. We also search every avenue for savings for you and your household to make sure we offer you the best car insurance Palm Beach coverage options. We leave no stone unturned when finding the best rates. There are a number of factors taken into consideration and if your current auto insurance Palm Beach plan has overlooked any of these, they could be missing an opportunity to save you money and get you the best car insurance coverage possible anywhere in Palm Beach County. We're here to help.
Contact Direct Insurance today to find the best auto insurance coverage for your vehicle today. We service your neighbors in West Palm Beach and all over Palm Beach County and have been able to find competitive affordable car insurance pricing and value in your area specifically. By working with Direct Insurance for your car insurance needs, your needs as a consumer are prioritized. We work for you. You are more than just a number. We work hard to ensure your customer experience is seamless, easy and completely transparent. We speak with you honestly about why your rate may be higher than expected and what you can do to save money if you have a high accident history or a handful of tickets. Your driving record doesn't define who you are and regardless of the past, we promise to work hard to ensure your future is as easy as possible.