Delray Beach Condo Insurance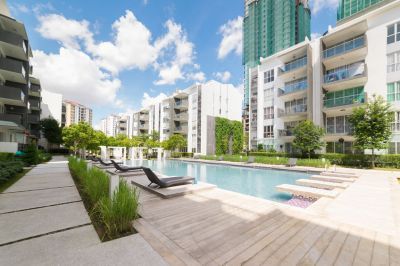 I was shopping around for condo insurance online and found Direct Insurance Network. Before I knew it, I had the coverage I wanted and then some! Highly recommended! - Bryan P., Delray Beach

Do You Have the Proper Condo Insurance Delray Beach?
Get piece of mind. Condo insurance Delray Beach (HO6 Insurance) can protect you, your belongings, condo fixtures, furnishings, walls, floors, appliances, and liabilities. Condo insurance covers what your association insurance doesn't. In fact, many condo homeowners' associations and mortgage lenders require it. Make sure you have the proper condo coverage today with Direct Insurance Network!
Condo Association "Master" Insurance Policies do NOT cover Everything!
Condo associations in the Sunshine State are required to hold a 'Master Policy of Insurance'. Some condo owners are surprised to learn these policies might NOT cover what is inside your condo. A condo's Master Policy of Insurance usually only covers the exterior of the buildings and the properties' common areas. So, you want to make sure you are properly protected for everything else!
Delray Beach Condo Insurance (HO6 Insurance)
HO6 (or condominium insurance) picks up where your homeowners association insurance leaves off. It covers the "everything else" giving condo owners that piece of mind.
HO6 policies cover:
Interior structural elements: electrical fixtures, wall and floors, water heaters, appliances, window treatments, fireplaces and other built-in fixtures.
Personal property: furniture, clothing, décor, electronics, appliances and more.
Personal liability: legal expenses in cases of a lawsuit by an injured guest.
Medical payments: medical expenses in cases of a minor injury of a guest.
Loss of use: due to temporary relocation.

Properties Covered by Condo/HO6 Insurance
HO6 policies cover owners of condos, townhouses, high rises and rowhouses. They cover you whether you use your property for your primary residence, seasonal residence or rent it out. Additionally,
HO6 policies are very affordable. This is your because your association's insurance policy already covers the exterior of the building.
Picking the Right HO6 Coverage and Agency: Why choose Direct Insurance Network?
You will want to pick an agency that is knowledgeable about Delray Beach condo insurance, coverage needs and puts the customer first. Direct Insurance Network does just that! Our professional agents have served hundreds of local happy customers over the past six years. We take pride in top notch customer service and provide the best condo insurance Delray Beach at affordable prices. We are able to do this because we have established relationships with many different top rated insurance companies. We also offer a variety of types of insurance so we often are able to offer bundle discounts.
Further, at Direct Insurance Network we do things a bit different. We work for you, not the insurance company. We are your liaison, here to educate you about insurance and, in the event of a claim, represent you. Our #1 goal is to provide a positive experience for you, the customer. We guarantee satisfaction. Don't believe us? Check out what our current customers are saying. Our agency is rated a perfect five stars on Google*.
Get piece of mind and make sure your condo is properly protected. Contact an expert today at Direct Insurance Network!