Auto Insurance St Petersburg FL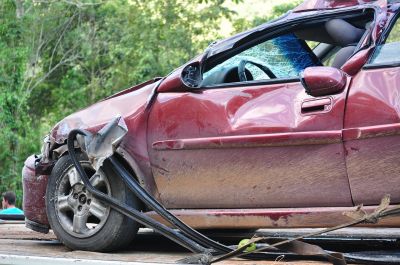 SERVING THE ENTIRE STATE OF FLORIDA WITH COMPETITIVE QUOTES, SUPERIOR POLICIES AND UNSURPASSED CUSTOMER SERVICE.
I've been shopping around auto insurance rates in St Petersburg and finally found a company that provides great service and great prices!! - Maggie V., St. Petersburg FL
Auto Insurance St Petersburg FL and Why It's Important
The Sunshine City provides an incredible mix of affordable living, pleasant weather, and a strong job market. You can also find some of the country's best beaches in St. Petersburg. Since St. Petersburg is popular for its lower cost of living compared to the rest of the state and the country, more people are now moving to this fabulous city.
However, it also indicates a growing number of auto accidents on the busy roads and highways of St. Petersburg. According to the Florida Department of Highway Safety and Motor Vehicles, all vehicles registered in Florida must have insurance issued by a licensed Florida agent. The minimum liability coverage mandated is $10,000 property damage liability coverage and $10,000 personal injury (PIP). This increasing demand is alsoi increasing the auto insurance St Petersburg premiums.
Direct Insurance Network has been a top provider of auto insurance St Petersburg plans for many years. Reading through the hundreds of satisfied customer reviews will solidfy our testament to exceeding customer satisfaction and providing high quality services at affordable prices.

How to Choose the Best Auto Insurance in St. Petersburg FL
Choosing the best auto insurance can be tricky. If you live in St. Petersburg FL, and you are looking to buy an auto insurance policy, Direct Insurance Network is the best place to explore some of the best options.
You can find it hard to choose the best type of coverage for your vehicle since there are so many types of coverage options for car owners. Comparing multiple auto insurance St Petersburg options and weighing their pros and cons can drain your energy and waste a lot of your precious time.
Direct insurance Network represents the best insurance companies to help you choose the best auto insurance that fits your budget and needs.
You can get auto insurance St Petersburg FL coverage for almost any type of vehicle, such as:
Car
Get in touch with our agent to receive a free auto insurance quote.
Motorcycle
You can get auto insurance for all types of sportbikes, motorcycles, and recreational vehicles.
Motorhomes
Get a free quote on trailers and motor homes.
Coverage Options for Auto Insurance in St. Petersburg, FL
Here are the most common types of auto insurance St Petersburg FL policies that you can buy to protect your investment.
Collision and Comprehensive Coverage
Liability Coverage
Medical Payments
Personal Injury Protection
Underinsured/Uninsured Motorist Coverage
Optional Coverage
While other types of insurance such as health insurance and homeowner's insurance seem more important, having auto insurance is not even mandatory but also important. Holding the right auto insurance can save you a lot of money in the long run.

Get in touch with Direct Insurance Network
We take great pride in representing various insurance companies to provide the best options for car owners. We offer commercial and personal auto insurance St Petersburg FL plans so you can protect yourself and your property from the unexpected.
Contact us today. We are an independent insurance agency representing several different insurance companies, so there is one for everyone. Our aim is to provide credible and reputed auto insurance St Petersburg FL coverage options from various insurance companies so you can compare different packages that fit your needs. If you want to know more about how to choose the best auto insurance for your vehicle, get in touch with us by dialing (800) 310-2743 or through one of our quote forms.