Wellington Homeowners Insurance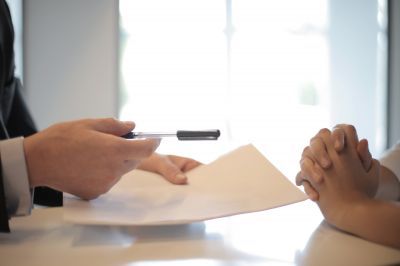 SERVING THE ENTIRE STATE OF FLORIDA WITH COMPETITIVE QUOTES, SUPERIOR POLICIES AND UNSURPASSED CUSTOMER SERVICE.
DIN was able to offer us the best Wellington homeowners insurance policy. - Guernsey Family
Property experts are urging homeowners in Wellington to get homeowners insurance right away if they don't already have one. But even if you don't have experts hounding you for insurance, it is a wise move nonetheless. It is a crucial form of protection for your personal property.
In times of any untoward circumstances, insurance will help you cover your losses. There are several kinds of coverage homeowners insurance policies typically provide. Let's look at them below:

Homeowners Policy- What it covers
You receive a host of coverage when you opt for a homeowner's insurance policy. Before we list those down for you, it is important to note that the kinds of coverage your policy provides are only pertinent in times of stipulated perils. Hence, if an earthquake caused damage to your home but your policy does not cover earthquakes, then you will not receive reimbursements whatsoever.
These include but are not limited to:
Coverage for medical bills that you might have to pay when a person or persons sustain injuries on your property. Some could even come to harm by your pets, any negligence on your part etc.
Your homeowners' policy will also provide for legal claims against you if another holds you liable for damages or injuries sustained because of you.
An insurance policy for homeowners also provides for loss of use. This refers to reimbursements for additional expenses you will incur in case you have to live away from your home.
The insurance provides coverage for damage to personal property. This concerns personal possessions such as clothes, electronics, gadgets, furniture and appliances etc.
A homeowner's insurance policy also offers coverage for other structures that are on your property, even if they're unattached to your house. These could include your detached garage, fence, tool shed, workhouse etc.
An insurance policy will typically provide for damages to your house and other attached structures. These include your HVAC systems, electrical units, plumbing units and others.


Homeowner Insurance Options
Like we mentioned above, the type of policy you purchase determines the kinds of perils it will cover for you. There are a couple of homeowner's insurance packages in Wellington that provides full coverage. This means that they will cover all sorts of perils. However, there can be exceptions if the policy particularly mentions any.
Floods and earthquakes are the most common exclusions. The reason is that there exists a National Flood Insurance Program in most states which cover floods and similar natural calamities. This is why the general homeowners' insurance packages do not provide for these.
Let's take a look at the limits of coverage basic homeowners insurance will have.

Coverage Limits
Usually every policy tends to impose a certain limit for various kinds of coverage. For instance, if someone has a valuable art or jewelry collection, they may have to seek additional insurance to cover those items. While you are shopping for homeowners insurance policies in Wellington, it is also a good idea to run a critical eye through the provisions. You must note whether or not the package insures against replacement costs etc. A replacement cost is the payment you will have to foot when you are repairing damages or rebuilding your home. It also refers to the real cash value of your home based on its wear and tear and age.

Helpful Tips for Homeowners in Wellington
If you're a homeowner in Wellington with the intention of buying or selling your property, here are some helpful tips for you.
Whenever you're signing any agreement as a seller, make sure it is subject to the fact that the buyer obtains a substantial insurance coverage. It is best to seek double verification through your salesperson or lawyer top check the insurance status of your buyer. Once you receive concrete evidence, only then is it to sign an agreement of sales and purchase.
For sellers on the verge on accepting offers, it is best to ask your lawyers or salesperson to verify the insurance status of the party you're dealing with.

Final Thoughts
A homeowner's insurance policy in Wellington protects your property, your personal liability while owning it and other detached and attached structures. Additionally, a homeowners; insurance policy also protects your buying and selling agreements in terms of property.