Palm Beach County Individual Disability Insurance Coverage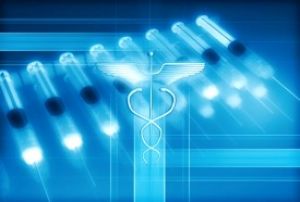 Anyone can become disabled without warning. The majority of people have a variety of financial obligations for which they have responsibility, such as monthly living expenses like a mortgage or rent, utility bills, car payments, obligations to retirement savings, and just general everyday expenses. If you get hurt or sick and become disabled, those bills don't stop coming. With Boca Raton and Palm Beach County disability income insurance, you can still fulfill your commitments and take care of your family.
Even if your employer provides you with long-term disability income insurance, it might not be enough to take care of your obligations. Individual disability insurance in Palm Beach might be able to offer the protection you need by protecting more of your income in the event you suffer an injury or become too sick to work for an extended amount of time. Individual disability insurance offers multi-faceted protection to help you keep your finances in order while you focus on recovering from the illness or injury you are battling at the time.

Protection Offered by Palm Beach County Disability Income Insurance:
Income Protection - If you add up the income you receive throughout the career, it will most likely be your single largest asset. Without that income, your ability to support your family and provide the future you envisioned might be jeopardized. With so many things at stake, it is important that you keep at least a portion of your regular income protected with disability income insurance protection.
Retirement Protection - Throughout your career, you have been working hard to save for your retirement, so you need to protect your nest egg you have worked so hard to save. Disability income insurance can help you take care of your regular financial obligations if you have been hurt or become too sick to work, so you can hopefully avoid digging into your retirement savings. You might also be able to purchase a disability policy specifically designed to help you continue saving for your retirement. While they aren't a retirement plan or won't serve as a substitute for a retirement plan, some disability income policies might help replace an amount that is equal to the amount of the contributions you would have added to your retirement plan if you hadn't faced a disability.
Customizable Coverage - Your needs might change throughout life. Individual disability income coverage might be customizable to a certain point, enabling you to make proper preparations for your future. You can add a rider to your disability insurance policy so you can grow your coverage as your salary increases. There are other riders available, including riders specific to your specific occupation or to protect you during a partial disability.
Contact Us Today
If you are in Palm Beach County and in need of disability income protection, you can count on the team at Disability Insurance Network to help you find the right policy for your particular needs. Our experienced agents will help you get the plan you need and get your coverage in order. To start the process, either complete the form for a free online quote or call (561) 820-8737 to speak to an experienced agent.