Business Insurance Boca Raton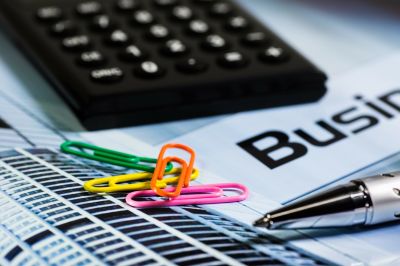 I was looking for business insurance Boca Raton coverage for my company and shopping around with no luck until I spoke to Direct Insurance Network, they made it so easy and simple for me. They explained all the details so I could understand what I'm paying for and made it a breeze. Don't think you have to spend a lot of money for good coverage!!
- Allied Corp. (Boca Raton, FL)
Do you need Business Insurance?
Many business owners fail to give business insurance the importance they should. However, you must focus on ensuring your business so that you can avoid any unforeseeable circumstances.
Even if you don't want to get business insurance, you may be demanded by law to purchase some different types of business insurance. You may be required by the law to provide certain insurances to your employees, such as disability insurance, compensation, and unemployment.
If business owners do not get business insurance boca raton, they might have to pay damages and other claims from their own pockets. This can be a very difficult situation for a business as such claims can be very expensive to deal with.

What Type of Business Insurance Boca Raton can you get?
There is a wide variety of business insurance you can opt for. Each business demands different business insurance that is catered to its specific requirements. Certain aspects decide the type of insurance you receive, such as the type of business you do, the magnitude of your business, and the financial situation.
There are different types of insurance available for different types of businesses. For instance, you can get different insurance for your construction business while your friend in the energy sector might need different insurance. Whatever business you have, you can contact Direct Insurance Network and allow us to help you find the best insurance provider per your needs.
The insurance you get will also account for the physical property you have and other requirements so that you can cover all your assets. You may not be able to identify just what kind of business insurance boca raton you need. This is why you must contact Direct Insurance Network and let us bridge the gap for you.

Can You Get Business Insurance For Your Business?
Your business may be in direct need of business insurance, and you can find insurance for all different types of business. The best way to get business insurance is to reach out to an expert and allow them to draft up an insurance policy for you, and we can help you with that. Boca Raton has some of the best insurance providers, and Direct Insurance Network can help you connect with them.

Why should you get help from Direct Insurance Network?
Direct Insurance Network is a team of professionals who are well-versed in different types of insurance policies. We can link you and the best insurance provider in Boca Raton. Let our expertise pave the way for your business's good future. We can assist our clients whenever they call on us for help.
Just reach out to us, explain what you are looking for, and we can be the answer you are looking for!