Boca Raton & Palm Beach County Contractors Insurance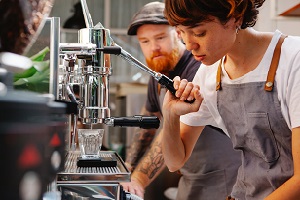 At Direct Insurance Network, we provide contractors general liability insurance, as well as other types of coverage that is vital to the daily operations of a contracting business. This contractors insurance can include different kinds of coverage, such as builders risk insurance, commercial auto coverage, and insurance for tools and equipment that are needed for you to complete your contracting projects. Boca Raton and Palm Beach County Contractors Insurance can be complicated and confusing at times. We understand the complexity of the insurance process. Our experienced insurance agents are standing by to help you select the appropriate coverages from the right company or companies. Here at Direct Insurance Network, we have many leading insurance companies that we work with.
This insurance network enables us to find you the absolute best possible coverage at the prices you can afford. We want you to have the protection you need, but we don't want to wreck your budget. Our agents have many years in the construction insurance industry, so we can accurately and effectively evaluate your risks and solve all your coverage needs for your construction company.
Contractors Insurance Coverages in Palm Beach County

General Liability Insurance
This type of coverage protects you from the majority of insurance claims that might arise from your business's daily operations, including the act of running the business and the various kinds of accidents that might happen out on a job site.
Tools and Equipment
Hand tools are usually covered on a blanket basis without a list or schedule being required. No item can exceed a $500 value. Equipment Insurance protects larger tools and equipment, such as welders, generators, nail guns, saws, and other expensive portable equipment required during daily work activities.
Builders Risk - C.O.C (Course of Construction)
Builders risk is physical damage insurance for property that is under construction. Lenders require this coverage before they will issue financing for construction. Lien holders and financers also typically require this coverage before funding remodeling projects, and some policies can be endorsed to include the structure being remodeled.
Workers' Compensation
Contractors are responsible for providing workers' compensation for their employees. However, for cases in which subcontractors do not carry sufficient workers' compensation insurance for their employees, there is a risk of exposure. Naturally, the way to avoid such a scenario is to insist that subcontractors carry workers' compensation insurance.
Business Auto Insurance
Personal auto policies exclude autos used for Commercial and Business purposes and require coverage on a policy designed for such use. If you use your automobile in business, make sure that you have the right policy and coverage is not excluded.
At Direct Insurance Network, our team of skilled and experienced contractors insurance specialists can help you find the right insurance coverage for your industry's needs. We serve all of Palm Beach County including Boca Raton, Jupiter, Boynton Beach, Delray Beach, West Palm Beach and Palm Beach areas.
Either complete the online form for a free quote or call our office at (561) 820-8737 today to speak with an experienced agent.