Boca Raton & Palm Beach County Bond Insurance Services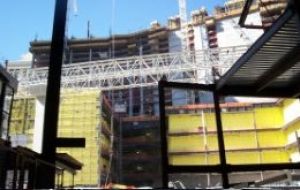 When it comes to bonds in Boca Raton and Palm Beach County, you want a reputable and trusted insurance broker to help you get the right coverage. At Direct Insurance Network, we understand different surety needs are addressed by different classes of surety bonds. With decades of experience servicing business and contractors of all sizes, we have gained a thorough understanding of how different contracts are needed to help your company grow.
Our agents deal with only the most trusted sureties. In addition, our agents have a solid foundation of placing bonds for contractors and business owners who are new to bonded work. We can help you with even the most challenging bonds, such as those for hazardous work, to business owners who have inexperience with projects of the larger scale, as well as those who are facing financial obstacles.
When it comes to bonds, you can count on our team of experienced insurance agents. We are familiar with all kinds of bonds and work with the leading insurance companies. We use our wealth of skills and experience to find you the bonds you need at the best prices around. We will get you covered with a reputable insurer that believes in providing quality customer service. We take the time to thoroughly assess your situation and go through all the best options available to ensure the right decision is made based on your needs.

We specialize in providing small and large businesses throughout Boca Raton and Palm Beach County with several different kinds of bonds, including:
Contract Bond - This bond guarantees that the entity that is awarded the job contract will meet their obligations as specified in that contract. This group includes bid bonds, performance bonds, payment bonds, maintenance bonds, and even supply bonds.
Subdivision Bonds - These bonds ensure that developers will make specific land improvements both public and off-site in compliance and accordance with municipal, county, or state specifications.
Commercial Surety Bonds - This particular bond guarantees that various business obligations will be met, particularly those obligations that require surety bonds. Commercial surety bonds include all surety bonds that are non-contract, including various kinds of license and permit, miscellaneous, and court bonds.
License and Permit Bonds - These bonds guarantee that individuals approved for a permit or license to operate a business, or to exercise specific privileges, will meet the obligations that are required under that permit or license.
Court Bond - This is a bond that guarantees the specified individual will comply with the court terms. These bonds include probate and fiduciary bonds as well as immigration bonds.
Serving Palm Beach Bond Insurance Needs
Palm Beach bonds are created to back up the guarantees that work for the performed services will be completed as specified. The agents at Direct Insurance Network can help you with the bond insurance you need for your particular business operations. Contact our team today to learn more about the different kinds of surety bonds in Boca Raton, Delray Beach, Jupiter, Palm Beach, Boynton Beach, West Palm Beach, Palm Beach Gardens, Lantana, Lake Worth and other Palm Beach communities. Reach out to our experienced agents by calling us at (561) 820-8737 or by completing the online contact form to request a free quote.