Boca Raton & Palm Beach County Group Life Insurance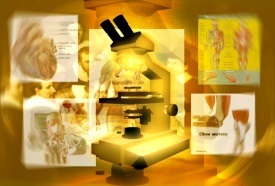 Boca Raton and Palm Beach County Group Life Insurance is a type of life insurance that covers an entire group of people and is often offered in a company benefits package to employees. Prices are typically based on the overall risk of the group combined. This can be beneficial to many individuals since the insurance prices are not based on health risks or lifestyle habits of each person individually.
Advantages of Group Life Insurance in Palm Beach County

- Costs can be high for individual life insurance and if you have any type of pre-existing condition or health concern you may not be able to get an affordable plan. However, since group life insurance through a company is based on the group as a whole you will have the ability to get the coverage you want at a more affordable price.
- In addition to health issues some individuals could just not afford the cost of life insurance but since it is often included in a benefit package you will be covered for the duration of time that you remain at your current job.
Options for Group Life Insurance in Boca Raton, Florida
Direct Insurance Network gives you the option to purchase Group Life Insurance via Whole Life Insurance or Term Insurance. Term Life is the most affordable option and will stay in place while you are employed at the same company or the coverage date ends. When leaving the company position, workers will be given the option to keep the life insurance as an individual buyer but will be charged a more expensive premium.
Why offer Group Life Insurance?
For a business that wants to entice new employees and retain those that they have should definitely consider offering group life insurance as their benefit package. This type of plan can be a key component in running and maintaining a successful company. Employees are more likely to choose to work for a company that shows their appreciation in these company perks over those that do not offer them.
We at Direct Insurance Network understand that choosing the right plan for yourself or your company can be a daunting process. Direct Insurance Network is here to help you through the process of choosing the best group life insurance in Boca Raton, Florida. We are here to answer any questions that you may have about insurance and to help you choose the right plan.
As a proprietor, you understand the need for an all-inclusive benefit package and the positive impact that it will have on the success of your company or organization. Direct Insurance Network is here to help you through the entire process with the help of our trained staff. They will help to collect all required business info, objectives and about your workers to ensure that you get the best policy and pricing possible.