Boca Raton & Palm Beach County Limo Insurance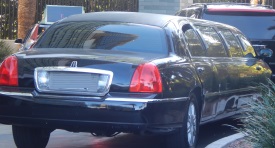 If you are the owner of a limousine service in Boca Raton or Palm Beach County, you must maintain the proper insurance to protect your business. While specific laws require that you maintain insurance coverage of pre-established amounts and with set coverages, the insurance coverage is also for your protection. It protects your finances and property as well as your employees and customers in the event of an accident.
We have a team of experienced insurance agents at Direct Insurance Network ready to help Palm Beach County limousine services set up the perfect insurance policy package to protect their business, employees and customers. Here are just a few of the limo insurance coverage options that are available to limo services operating in Boca Raton, Delray Beach, Boynton Beach, Palm Beach Gardens, and in any other Palm Beach town:

•Commercial Auto Insurance - Commercial auto insurance will pay for the repair of any damages or losses caused by acts of theft to your fleet vehicles. It also takes care of any bodily injury or property damages that your customers might suffer. Anyone who is negatively impacted by your drivers while on duty is covered by this commercial auto insurance coverage.
•Commercial Property Insurance - Commercial property insurance covers any damage that might happen to buildings owned by your company and the contents of those buildings, such as office supplies or electronics.
•General Liability Insurance - In the event there is misconduct that results in a lawsuit from a client alleging false advertisement or slander, your business would be covered by general liability insurance.
•Commercial Umbrella Insurance - Commercial Umbrella Insurance adds additional liability coverage to your existing insurance policies.
•Workers' Compensation - Workers' compensation coverage takes care of medical expenses and covers a portion of the lost wages for employees who are hurt while working.
•Employment Practices Liability - In the event a lawsuit leads to a judgment being awarded for any inappropriate or unintentional employment practices, you and your business will be covered by Employment Practices Liability Insurance.
We are ready to help your limo business stay on the road. At Direct Insurance Network, we are in the business of making sure your business is properly protected. Our agents can help you get the right insurance coverage for your limousine operations. Communities which we offer insurance coverage includes Boca Raton, Delray Beach, Boynton Beach, Lake Worth, Lantana, Wellington, Palm Beach Gardens, Jupiter and other Palm Beach County communities.
If you are ready to protect your business and make sure your limo company is on the right track, call Direct Insurance Network at (561) 820-8737 for a free quote. We can help you come up with an effective, personalized business insurance package that will help you keep your business moving like it should. Act today so we can get you covered!