General Liability Insurance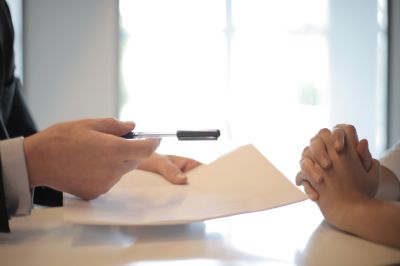 I was looking for general liability insurance to make sure we're covered for business risks like customer injury and customer property damage. Direct Insurance Network made it easy and affordable and now I have peace of mind!
- Albert K. (Boca Raton, FL)
What is General Liability Insurance?
General liability, also known as business liability insurance, covers business expenses related to physical injuries and property damages. General liability insurance is one of the most useful insurances that every business should have. It helps a business cover the cost of injury and damages that occur on the business premises. It may cover everything from medical costs to attorney fees, which may help your business save plenty of money.

Why Should I get General Liability Insurance?
Getting general liability insurance can be a necessity for your business. Not only it helps you cover the cost of an incident but it also saves you from going through long legal procedures. Plenty of businesses leverage this insurance and potentially save thousands of dollars. A few common businesses may include:
• Stores and Offices that are open for the general public
• Professional social media content creators
• Marketing and Advertisement businesses

What are the Benefits of Getting General Liability Insurance?
There are numerous ways the general liability insurance can save your business. Not only is it important for business's growth but it also saves them a lot of money. Here are a few notable benefits:
1. Protection against the unexpected
2. Help in closing large contracts
3. Data breach safety
4. Protection against fake injury claims
5. Guards you against the employees and worker threats
As a business, you might think you have everything under control. However, things can change in an instant. This insurance helps you against the threats that are looming around your business at all times. When a business knows they have the protection, they can focus on integral aspects such as growth as the insurance company deals with legal matters.
Not only does it protect you from physical dangers, but it also improves internet security. It guards your social media accounts and reduces the possibility of data breaches.

Why Your Business Might Need a General Liability Insurance?
A general insurance can help businesses of all size protect against the possible dangers of fake claims. These fake claims often result in significant sums that the company has to pay, losing capital as a result. These claims are common worldwide and if your business serves the general public, it might be at the biggest risk.
These claims can even put small businesses out of operations since they may cost anywhere from $20,000 to $50,000! Without general liability insurance, your business will have to the money by pocket.

What Does a General Liability Insurance Cover?
The insurance covers plenty of things that can come up during the business hours. They include:
• Bodily Injuries: These are injuries occurred due to negligence by the firm. Even a simple slip and fall may result in a lawsuit by the customer.
• Property Damage: This can help cover the cost of any property damages occurred during work hours.
• Personal Injury: This often results in defamation and lawsuits. The insurance firm covers the legal costs involved.

Get the Right General Liability Insurance Coverage
Reach out to Direct Insurance Network for the best liability insurance. We are a team of professionals who act as a bridge for insurance seekers and experts. We have diverse solutions crafted according to your business needs. Contact our team or give us a call at (800) 310-2743 and get a get a quote today!