Worker Compensation Insurance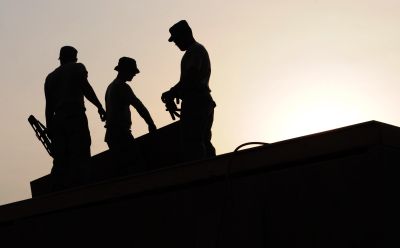 If you don't have worker compensation insurance or you're unsure what you're covered for, give DIN a call today! They spent time to go over the different options and make sure that I have the best coverage for me and also helped me save money. Thanks!
- Kate F. (Delray Beach, FL)
A worker's compensation refers to medical and wage benefits that employees get for sustaining injuries and getting sick while at work. It is a form of social insurance as it relies heavily on the social contract between the workers and the business. With the help of worker compensation insurance, the businesses stay safe from any lawsuits from injured or sick employees.
Moreover, it provides death insurance if any unforeseen accident leads to an employee losing their life while working. All the compensations go toward their family.

Why Should I get Worker Compensation Insurance?
Not only does worker compensation insurance protect the business from additional costs, but it also saves them from potential lawsuits. This insurance is a great way to satisfy your business needs while caring for your employees. It ensures that even after workers sustain an injury, they will continue to receive their pre-set wages. As a result of worker's comp, businesses are safe from the costly lawsuits from concerned employees.
Some states make worker compensation insurance necessary for a business to invest in. It is important for workers and businesses alike and provides a solution for unforeseen circumstances. Without the insurance, the businesses will have to pay from the pocket, which may not be possible for small and new businesses.

What Does Worker Compensation Insurance Cover?
The worker compensation may cover the cost of the injuries that occurred at work. It covers the medical bill, but it also pays for the ambulance services.
• Medical Expenses
The insurance covers the cost of hospital billing and surgery (if required). Moreover, they also cover the stay and medicine that an employee may need before getting well. Physical rehabilitation is also part of the insurance.

• Wages and Pay
If an injury is serious, an employee may not come to work for a few days or weeks. The worker compensation insurance pays the employee for the days they miss due to an injury.

• Fatal Injury Benefits
If an injury results in a fatality, the worker compensation insurance will provide compensation benefits to the victim's family. It may also cover the funeral and surrounding expenses.

• Lawsuit
Not all employees and workers are tied to worker compensation insurance. It may lead to lawsuits surrounding the business. These lawsuits are costly, but an insurance company covers them for the business. The cost may cover the attorney's fee, court, and settlement costs.

Why do you May Need Worker Compensation Insurance?
A business needs to sign worker compensation insurance as soon as they hire an employee. It is advisable by law, but it will also help you save money in the long run.
The insurance will save a business from sudden pitfalls and losses while helping the worker feel safer in your organization.

Get the Best Worker Compensation Coverage
Ensure to reach out to Direct Insurance Network (DIN) for the best worker compensation insurance for your business. We offer diverse solutions that are designed to meet your business needs. Contact our team or call us at (800) 310-2743 and get a quote today!