Boca Raton & Palm Beach County E & O Insurance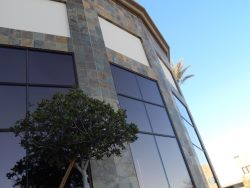 Boca Raton and Palm Beach County Errors & Omissions (E&O) insurance is a type of liability insurance which protects your company from alleged professional misconduct and negligence. Due to the sometimes lengthy time periods that these cases may be, can bankrupt a business due to excessive costs.
Without proper protection even false claims can be detrimental to your business. At Direct Insurance Network we will always have your back and give you the peace of mind that you deserve. We will continuously monitor your E&O protection to ensure that you have the correct policy and at an affordable rate for your individual business needs.
Errors and omissions liability insurance helps to protect you in the event that you are unable to provide the level of service or advice that was expected by clients or customers. This is referred to as professional liability insurance and since it typically refers to physicians, bankers, lawyers and other professionals that require a higher education in order to be able to legally perform their professional duties.
Typically any company that offers advice or a service for a fee could ultimately face a lawsuit if they were unable to achieve their professional obligation.

Common E&O Policy Features
For a traditional professional such as an attorney or physician, you may acquire E&O coverage under a policy form that is exact to your profession. For example, a lawyer will presumably be insured under an attorney's professional liability policy. For those that are considered a non-traditional professional such as a rea estate broker or a consultant, the policy coverage could possibly be implemented on a nonspecific policy form. This particular form is often referred to as a diverse professional liability policy.
Claims-made
Most E&O policies are claims-made which means that coverage is limited for claims that are filed at some point during the policy period. They may also limit all reported claims during the policy period.
Insuring Agreement
The insuring agreement summarizes the covered provided by the policy. This type of agreement is an outlined statement of what coverage is promised by the insurer, which is done for the premium being paid.
Finding the right E & O Protection in Palm Beach County
When it comes to protecting yourself and your business from future law suits Direct Insurance Network can help to get you the coverage that you need at an affordable rate. Finding the right Boca Raton or Palm Beach County E&O protection insurance plan may seem like a hassle but we have the experience and knowledge to help get you the best protection possible. Our trained staff is ready to help you navigate the process and will discuss the various plan options, costs and address any questions or concerns that you may have regarding E&O protection.