Group Vision Insurance in Florida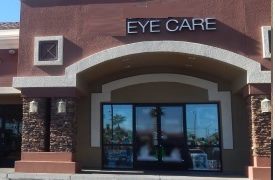 Even if you have a group health plan that covers routine eye examinations, you might want to consider the benefits of adding a group vision insurance plan. Adding this additional coverage for your workers and their families is relatively inexpensive, and it can cover additional benefits beyond that routine eye examination. For example, group vision insurance in Boca Raton might cover eyeglass frames, lenses for your eyeglasses, contact lenses, upgrades for your lenses, and even safety glasses. If your employees need eyeglasses or contact lenses to either correct or enhance their vision, vision insurance coverage can definitely help them make sure they can get new lenses when they need them. Regular eye examinations can detect several medical conditions as well, such as diabetes, glaucoma, or other conditions that can cause vision problems or lead to blindness.
Many Florida Group Vision Plans Available
There are several different Florida group vision plans available today. These plans usually offer flexibility. The plan member - your employee - can choose which optometrist they want to see for vision care. If they prefer, they can visit a network provider to reduce their out-of-pocket costs. The larger networks include a number of private practice doctors and vision retailers, so members should be able to find a provider they like located near them without much difficulty. Having flexibility for selecting a provider is important when it comes to health care and vision needs in group coverage.

Creating a Group Package with Vision
When you are creating a group benefits package you can create a much better package when you add group vision and group dental benefits to your group health insurance package. Combining the three kinds of coverage can ensure that your employees and their families have a much better package to cover the medical issues they may face. By doing this, you can make sure their eyes are cared for along with the rest of their health and medical needs. You want to ensure that your employees stay in good overall health so you can make sure they miss fewer days at work and they want to stay on your team much longer. More thorough employee benefit packages can help reduce turnover.
Our insurance network includes some of the leading insurers in the industry. By having access to these companies, we can provide you with the coverage that you need at affordable prices. We will work to help you create a comprehensive benefits package so you can offer your team a package that they will want and be proud to participate in.
We serve businesses in communities all throughout Florida, including Boca Raton, Boynton Beach, Delray Beach, Highland Beach, Jupiter, Fort Lauderdale, Fort Myers, Clearwater, Orlando, Daytona Beach, Hialeah, Miami, Gainesville, Atlantic Beach, Cape Canaveral, Cocoa Beach, Eagle Lake, Holmes Beach, Jacksonville, Ocala, Fort Walton Beach, Melbourne, St. Pete Beach, Key Biscayne, Lakeland, Miramar, Ormond Beach, Okeechobee, St. Augustine, and Palm Beach. Call us at (561) 820-8737 or complete the online contact form to speak with an experienced agent with Direct Insurance Network.