Boca Raton & Palm Beach County Cyber Liability Insurance Coverage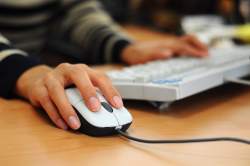 Businesses face risks when they store information in paper files or on the internet. These risks are considered cyber liability. There are countless Boca Raton or Palm Beach County businesses that face cyber liability risks by storing or collecting information. Direct Insurance Network can help you find the right insurance options, so you can find the right coverage when selecting a cyber liability insurance policy. There are several ways you could become liable for these files being accessed or shared.
A breach of your computer systems or the loss of private information is only one kind of cyber liability exposure faced by businesses in Boca Raton, Delray Beach, Boynton Beach and other areas of Palm Beach County. Here at Direct Insurance Network, we understand that there are ongoing changes in the industry, which can lead to a more significant threat of security breaches or being hacked. Finding an insurance agent that can help you protect yourself from these kinds of cyber liability issues is extremely important to your business's overall success and stability.
Here are a few different types of cyber liability insurance coverage:

•Reputation Damage Expense
•Forensic Specialist Expenses
•Prior Acts Coverage
•Paper and Electronic Data Coverage and Protection
•Liability Coverage with the Same Insurance Company
•PCI Coverage
•Business Interruption
•Loss Control and Mitigation Services
Private Information
Almost every business must maintain some form of records that contain private information. This private information is designed to stay private, just as the name implies. Private information might include client names, addresses, phone numbers, birthdates, social security numbers, credit card or banking account information, email addresses, or other account numbers or account information. Hackers and cyber criminals steal this information to do different kinds of criminal acts. This information can be used to steal identities, create fraudulent accounts, or to make purchases that weren't authorized or approved by the victim.
Affordable Cyber Liability Coverage in Palm Beach County
Ensuring the security of private information and electronic systems is an important and ongoing concern for every business in Boca Raton or Palm Beach. Direct Insurance Network understands the concerns that you have when it comes to keeping sensitive information private. Our team will help you find the right cyber liability insurance policy for your particular needs -- with multiple benefits provided. Most cyber liability policies are very affordable for Palm Beach County businesses, so you can rest assured that you can afford the coverage that you need right when you need it.
We make getting the insurance coverage that you need fast and simple. When it comes to cyber liability coverage in Boca Raton, Florida you can count on the experienced insurance agents at Direct Insurance Network to take care of any liability concerns. Complete the online form a free, no-obligation quote or call us at (561) 820-8737 to talk with one of our insurance agents. We will get you on track to getting the coverage your business requires. We serve communities throughout Palm Beach, including Boca Raton, Delray Beach, Boynton Beach, Jupiter, Wellington, Lake Worth, Lantana, Palm Beach Gardens and more!