Builders Risk Insurance in Boca Raton & Palm Beach County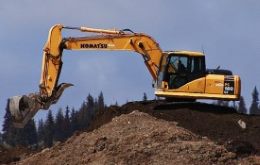 When a construction project is underway, all Boca Raton and Palm Beach County contractors, regardless of size, face various risks. Because of these risks, Palm Beach contractors need to consult with a professional insurance agent to assess the situation and determine those risks. With a team of experienced insurance agents, Direct Insurance Network has the knowledge that is needed to assess the risks that your job might face and any insurance needs that those risks might require. We offer builders risk insurance in Boca Raton, Delray Beach, Boynton Beach and several other Palm Beach County communities.
As a contractor that faces risks, you need to make sure that you have the right builders risk policy to protect you. A builders risk policy can protect contractors and builders from any losses to their property and their finances in the event that an incident takes place. Losses can be multi-faceted, not only to the property or structure but even to the materials that are needed on the job site. Our agents will help you get builders risk coverage to protect you from flood, fire, or theft. You might want to get additional coverage in the event that losses are suffered because of being penalized for projects not being on schedule or for unexpected expenses, such as taxes.
Builders Risk Insurance with Special Coverage Options
Our agents work as consultants to help you determine your insurance risks and needs. We can determine this by evaluating your project and determining what risks you are going to face during the duration of this job. Additional options for a Boca Raton or Palm Beach builders risk policy might include:

•Policy time frames
•Remodeling or rehabilitation projects
•New construction
•Coverage for debris, cleanup, and framing
•Project trailers and work sites
•Plus many more possibilities
We have a team of professional agents who are skilled in all kinds of different insurance coverages. With a professional network of the leading insurance companies readily accessible, we can find you the coverage that you need right when you need it. Our agents will go above and beyond to ensure you are completely protected with the right coverages from the right insurance companies. We understand that accessibility and superior customer service are important when you deal with your insurance company, so we deal with only the leading agencies.
Call Us to Learn More About Builders Risk Insurance
When it comes to Boca Raton and Palm Beach County builders risk insurance, you can count on our team at Direct Insurance Network to help you get the coverage you need right when you need it. We serve clients in Boynton Beach, Palm Beach, Delray Beach, Lake Worth, Wellington, Palm Beach Gardens, West Palm Beach and several other Palm Beach County communities.
Complete the online form for a free quote or call our team at (561) 820-8737 for fast, courteous service that is personalized for your needs.