What Is Small Business Insurance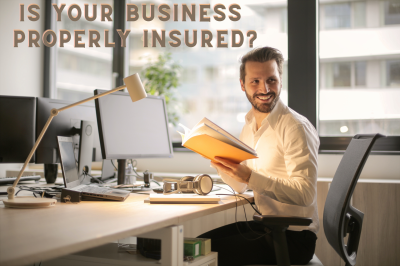 Are you a small business looking for insurance for your venture? A small business insurance policy is designed to protect the businesses against several risks caused by employees or by customers, such as:
The business risks involved with your company determine the right insurance policy for you. It includes factors such as:
State laws
Lease requirements
Client contracts
We know your small business could require our coverage for various reasons. Therefore, we have comprehensive coverage plans for various tasks.
Company building
Outdoor fences and signage
On-site equipment
Inventory
Furniture and equipment
Computers
Business records
With such detailed options for your small business, ensuring your business runs safely is no longer a problem. You can let our professionals determine the best-suited small business insurance policies for affordable prices.
Our professionals have years of experience in the industry, making them the right choice for your small business needs in Boca Raton and Palm Beach County area. We provide our professional services for a large audience and various industries. Some of them include small businesses in:
Building design
Finance & Accounting
Consulting
Construction & contracting
Cleaning
What Options Do You Have For A Small Business Insurance Policy?
1.General Liability Insurance
These policies are for small businesses dealing with customer property damage, injuries, and advertising injuries and are most suitable for commercial liabilities.
WHEN DO YOU NEED IT?
Slip-and-fall accidents
Libel or slander lawsuits
Damaged customer property
2.Business Owner's Policy
A BOP insurance policy adds general liability insurance as well as commercial property insurance with one policy, making it a cost-friendly alternative.
WHEN DO YOU NEED IT?
Damaged business property
Customer injury
Business interruption incidents
3.Professional Liability Insurance
Professional liability or errors and omissions insurance (E&O) covers any legal expenses in case a company gets sued for poor performance or production.
WHEN DO YOU NEED IT?
Professional negligence lawsuits
Project scope disputes
Work mistakes or oversights
4.Workers' Compensation Insurance
The worker's compensation insurance is a must for every business with employees as it covers the injury costs which a health insurance policy provider may not cover.
WHEN DO YOU NEED IT?
Employee medical expenses
Missed wages
Legal costs
5.Commercial Property Insurance
This policy covers the value of a business's physical structure and its contents, such as inventory, equipment, and furniture.
WHEN DO YOU NEED IT?
Fire
Theft or vandalism
Windstorms

6.Commercial Auto Insurance
Commercial auto insurance is ideal for small business-owned vehicles as it provides coverage against accidents, theft, or vandalism.
WHEN DO YOU NEED IT?
Weather damage
Vandalism and theft
Car accidents
7.Umbrella / Excess Liability Insurance
The umbrella insurance is an additional policy that covers small businesses in case their original insurance limit is complete. The coverage also increases the general liability insurance and additional policies for liability
WHEN DO YOU NEED IT?
Additional liability coverage
Additional workers' comp coverage
Additional commercial auto coverage
Protect Your Small Business and Buildings with Commercial Insurance
The right small business insurance policy makes all the difference for the company owners. Our professionals are ready to assist you around the clock. Reach out to us now, and we'll go through the details together.