Boca Raton & Palm Beach County Group Dental Insurance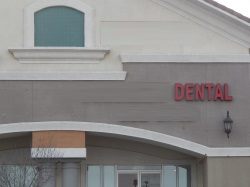 Boca Raton and Palm Beach County group dental insurance can make a highly positive impact on your employees. With good dental insurance, you can expect to see smiling faces throughout your company! However, it's important to note that in this day and age, there is a variety of different plans and options available that help employers ensure their health coverage plans are complete. Choosing between these options may seem daunting but don't' worry. Direct Insurance Network will help you find the right coverage for your employees and their families. We work with the leading dental insurance providers of Palm Beach County, so you can count on getting the best coverage at the best prices.
In order to make an informed choice, it's important to know what types of insurance plans are available. Here are some options:
Types of Group Dental Insurance

•A DMO (dental maintenance organization) involves selecting a dentist within the network of your plan. Typically, a DMO is less expensive but there may be more restrictions.
• The PPO (preferred provider organization) commonly translates to a lowered cost, provided that the dentist you choose is within your network. If you do go outside of your network, it will cost you more. As far as flexibility goes, the Dental Indemnity plan would rank highest, as it allows you to go to any provider without need of a referral; however, most plans only cover up to a particular amount.
For as long as having a great smile and attractive, healthy teeth matters to people (and it surely always will), quality Boca Raton and Palm Beach dental care will always be in demand. Believe it or not, having a good benefits package that includes great health insurance and dental benefits can be a deciding factor when someone determining whether they want to seek employment at your company. At Direct Insurance Network, our experienced insurance agents can help supplement any health insurance policies with the best dental plans available. We can create a custom plan tailored to the needs of your employees and their families.
We offer group dental insurance throughout Palm Beach County. Some of the communities that we cover include Boca Raton, Delray Beach, Boynton Beach, Lake Worth, Lantana, Wellington, Jupiter, Palm Beach Gardens, West Palm Beach and more.
To learn more about our Boca Raton and Palm Beach County group dental coverage, call us at (561) 820-8737 or complete the online form for a free quote.