South Florida Auto Insurance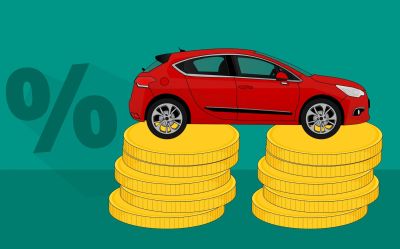 Living in the State of Florida without auto insurance is a great risk. To drive without difficulty, you should have a good insurance policy that meets the state's minimum requirements.
Auto insurance can be quite expensive in Florida, and a poor driving record or any points on your driving license can land you in trouble in many ways.
This blog post will provide you with a general overview and handy information regarding auto insurance for Florida drivers, and you should know how these insurance policies can work for you. Let's dive in and learn more about the South Florida auto insurance policy.
What Does Florida's Basic Auto Insurance Policy Cover?
You can get many auto insurance policy options in Florida; before you decide on the best option, make sure to conduct in-depth research on all the available policies and what the insurance providers are offering you. Have a brief look into your needs and what you want to cover the most.
Make sure the auto insurance policy covers all the listed members. You get six basic types of coverage from an auto insurance policy.
1.Personal Injury Protection (PIP)
Every Florida driver should have a minimum of $10,000 in Personal Injury Protection (PIP) to cover any medical costs, such as bills or medicines, lost money, or any other expenses, no matter who is at fault.
2.Property Damage Liability
This covers all the damage, even if someone else is driving your car, and causes damage to the property of another citizen.
3.Body Injury Liability
It covers all the medical expenses for you and your family if you have a car accident and get severely injured. It also works if someone else is driving your car and hits another person. Your chosen insurance company will pay for all the damage and injuries within the policy limits.
4.Accident with Another Vehicle
Auto insurance also works for you if you get into a collision with another vehicle on a busy road, or a collision with a fixed object. With collision coverage, you can get assistance paying to repair the damage.
5.Uninsured Coverage
In a case where you meet an insured driver who ran away after meeting with an accident with you or any other member of your family, you can get instant coverage for all your loss.
6.Comprehensive Coverage
Comprehensive coverage is a great way to get proper assistance in case of a huge fire or natural disaster. You can also get coverage for falling objects if your car gets stolen. Remember that it doesn't include any assistance in case of any collision with another vehicle. Comprehensive coverage sometimes proves to be quite beneficial.
Full Coverage Car Insurance Policy of Florida
Full coverage is a term used widely to describe auto insurance policy. It covers all the three major losses that any Florida driver can encounter at any time in a drive. It includes comprehensive coverage, liability, and collision.
So, if you are stuck in choosing the best auto insurance service providers, reach out to those with all the plans that benefit you in the best possible way.