Palm Beach County & Boca Raton ATV Insurance Coverage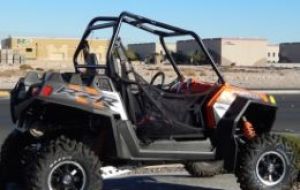 When it comes to off-road vehicle or ATV insurance coverage in Boca Raton and Palm Beach County, you can count on Direct Insurance Network to help you get the coverage you need right when you need it. We can provide all the insurance coverage you need for your Jet Ski, ATV, or off-road vehicles in Boca Raton, West Palm Beach, Wellington, Boynton Beach, Delray Beach and other Palm Beach communities throughout the year.
As an ATV owner, you want to make sure you have your vehicle properly covered because if something were to happen to it, you want to make sure your losses are covered. Accidents and thefts happen throughout Palm Beach County every day, so you need to make sure you have your off-road vehicles properly protected. Rest assured that we will help you find the right ATV insurance for your needs.
There are several different coverage options for your ATV insurance in Palm Beach and Boca Raton. Among those coverages are comprehensive and collision coverage, medical coverage, property damage liability, and uninsured or underinsured motorist. We can come up with right coverage based on your off-roading vehicle needs. We understand that not all ATV owners need the same insurance coverage – we'll help you find just the right fit for you!

Increased ATV Popularity Means More Insurance Options
Because of the growing popularity of ATVs and other off-road vehicles, the insurance market for coverage on those vehicles has become more competitive. That means you now have more coverage options for your vehicle. Along with those coverage options also comes better pricing. To make the right decisions regarding coverage, we will take the time to go over those options and discuss the details about your vehicle and how it is used.
ATVs are used for off-roading fun, work on farms or other types of businesses, and for just getting around on large areas. They are also used by landscaping companies, rescue teams, and other organizations to get to hard to reach areas not easily accessed by foot. Regardless of how or why you have an ATV, we have you covered!
Make the Switch to Direct Insurance Network Today
Our team of skilled agents will help you make the switch today. We have the right coverage for your special vehicle. We will help you protect your investment by selecting the best coverage based on the kind of vehicle you own. Our insurance experts will work with leading insurance carriers and go over their special requirements for ATV insurance, so you can get connected to the right coverage at the right price.
If you are ready to learn more about the different ATV insurance coverage available through Direct Insurance Network, either complete the free online quote form or call us at (561) 820-8737 today.