Health Insurance Jupiter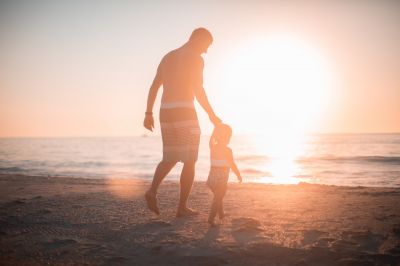 I was very pleased with the health insurance coverage I got with help from Direct Insurance Network. - Lester B., Jupiter
Health insurance is a necessity nowadays. Medical bills are the leading cause of bankruptcy. The rising costs of medical care can leave an individual with a single medical problem in financial turmoil. Navigating the maze of Jupiter health insurance options can also be a challenge. You will need to work with a knowledgeable health insurance agent who will take the time to assess your needs and help you determine which kind of plan and which coverage will work best for you and your family.
When it comes to health insurance in Jupiter, Florida, you can count on the team at Direct Insurance Network. We work with a network of the leading health insurance companies, so we have the right coverage for all kinds of needs. If your employer doesn't offer health insurance coverage, or if you are unemployed, self-employed, a student, or retired, you will need to buy and pay for that insurance coverage yourself, so you need to make sure you understand your options, the costs, and what is covered.

Not All Jupiter Health Insurance is the Same
There are several different kinds of Jupiter health insurance and not all health insurance plans work for everyone. Here are some of the different kinds of Jupiter, Florida, health insurance options available:
PPOs – Preferred Provider Organizations, which are more commonly known as PPOs, offer members flexibility because they don't require a primary care provider. You can go to any provider that is in the network, and you will have lower out-of-pocket costs.
HMOs – Health Maintenance Organizations require all your healthcare services to go through the primary care provider that you choose. If you must see a specialist or another healthcare provider, your primary care provider must get you a referral.
Fee-for-Service – This plan allows you to choose your own doctor, and then the plan will pay for the services that you receive. Either you or your provider can file the claims.
Point-of-Service – These plans will combine PPO and HMO plan qualities. These plans have varying benefit levels, but what they pay depends on if you get your care from an in-network provider. PPO plans let you seek care outside the network, but you will have higher costs out-of-pocket. HMO plans let you choose your primary care provider and require referrals for specialists.
What is Covered by Jupiter Medical Insurance?
What is covered is dependent on the health insurance plan that you choose. Health insurance plans usually cover doctor visits, lab work, medical tests, procedures, and surgeries. Depending on the plan that you choose, it might take care of preventative care, such as immunizations and annual physicals. Some plans include dental and vision coverage while many plans also offer prescription coverage.
Your medical needs, medical history, and your financial situation all come into play when determining which Jupiter health insurance plan works best for your family. To learn more about health insurance options in Jupiter, Florida, call Direct Insurance Network at (561) 820-8737 to talk to one of our experienced health insurance agents today!