Boca Raton & Palm Beach County Specialty Lines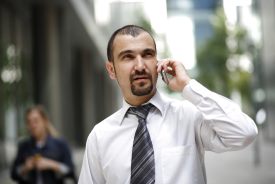 Sometimes general insurance is not enough. A traditional policy might not cover special items that your business might need. At Direct Insurance Network, we offer specialty lines business insurance that can provide the extra coverage that you need for your particular industry and daily business operations. Our skilled insurance agents can assess the risks and gaps that your existing coverage might have and help you find the perfect insurance solutions that match up with your business coverage needs.
Personalized Boca Raton & Palm Beach County Specialty Lines Insurance
We cater specialty insurance packages that offer Boca Raton and Palm Beach County businesses coverage for specific events or items that are not covered by normal liability insurance packages. There are some businesses that are much more likely to need a specialty insurance package because of the nature of their industry. As an example, here are some of the businesses that are much more likely to need a specialty insurance package:
•Welding
•Automotive Dealerships
•Waterworks Operations
•Manufacturing Companies
•Retail Establishments
•Wastewater Treatment Facilities
Direct Insurance Network takes pride in offering a wide variety of products that help with specialty lines business insurance needs for multiple industries. Contact us today for a full assessment of your insurance needs. We will make sure your gaps and voids are completely alleviated so your business can be properly protected.

Specialty Lines Insurance for Individuals
Specialty lines insurance is purchased for items that are unique and valuable. To make it easily understood, specialty insurance is exactly as the name implies. Offering coverage for items that are unique or special, specialty lines insurance coverage is important for protecting items that are not usually covered by other insurance policies.
As an example, you might have vehicles that are not included on your regular auto insurance policy. You might need additional coverage to ensure your home is covered in the event of a flood. We can create a specialty insurance policy that will complement your existing home, auto, and umbrella policies. Here are some coverages that individuals might need to protect their property:
•Antique vehicles
•ATVs
•Flood Insurance
•High Value Homes
•Rental Properties
•Recreational Vehicles
•Watercraft and Boats
•Motorcycles
Additional Protection That You Need Through Specialty Lines Coverage
You don't want to suffer a painful experience such as losing a vehicle that is rare or unique or experiencing thousands of dollars' worth of damage in a flood without the proper coverage. Don't wait too late to find out that your insurance coverage won't take care of the item that you lost. Suffering damage to your vehicle, home or other property would be heartbreaking enough, but finding out you didn't have the right coverage would make an already bad situation even worse.
At Direct Insurance Network, we have partnerships with some of the leading insurance companies in the country. Our team of skilled insurance agents will help you find the coverage you need for these unique items. To get a quote or to have us create a personalized specialty insurance package that suits your needs, call us today at (561) 820-8737.