Boca Raton & Palm Beach County Inland Marine Insurance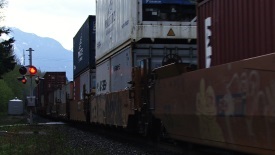 Inland marine insurance was first created to cover goods transported over water, but that has changed significantly. This particular kind of insurance policy has been expanded, so it can cover goods that are also located on land. Boca Raton and Palm Beach County inland marine insurance is offered for commercial or personal property.
If you have valuable property that is usually transported from one place to another on a regular basis, an inland marine insurance policy from the agents at Direct Insurance Network offers an optional coverage that provides you with higher limits.
Inland Marine Insurance Options in Palm Beach County
A commercial inland marine floater policy ensures that your property that is movable or transportable has protection that is broader than what may be offered through the standard property insurance policy. This is affordable protection that can provide the coverage that you need for several different kinds of property, such as tools, equipment, merchandise and items that you transport for your business. This coverage is in force no matter where the property is taken or where it might be located. You will be protected for any damages caused to your property by accidents, theft, vandalism, or a total loss. These policies are almost always written on an all risk basis, in contrast to named perils.

Inland Marine Coverage for Business or Personal Property
Boca Raton and Palm Beach personal inland marine policies can also expand on the insurance coverage included in your homeowners policy, so you can effectively protect your investments, including items such as jewelry, furs, fine arts, cameras, musical instruments, collections, sports equipment, electronics, or computers. Any items insured by inland marine policies are more often than not of relatively high value and are also portable.
You can purchase inland marine coverage for personal or business property. We offer a great selection of coverage through several different insurance companies. When it comes to insurance, including inland marine coverage, you can count on our experienced insurance agents to walk you through the entire process and get you the coverage that you need. We can get your coverage started right away!
Get your Boca Raton & Palm Beach Inland Marine Coverage Today!
When it comes to insurance in Palm Beach County, you can count on Direct Insurance Network. We have the experience that counts. Our team can create a personalized quote that will take care of your business or personal needs. When it comes to insurance, you can count on our team to take care of you.
Contact Direct Insurance Network today, and we can have one of our insurance specialists determine your risks and customize the best insurance coverage for all your valuables. We can service Boca Raton and other Palm Beach County communities including the Delray Beach, Boynton Beach, Jupiter, Lake Worth, Lantana and West Palm Beach areas. Complete the online form or call us at (561) 820-8737 to talk with an agent.