Boca Raton & Palm Beach County Commercial Umbrella Insurance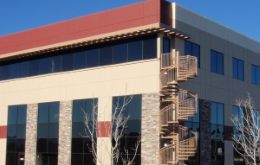 If you own or operate a business in Boca Raton or Palm Beach County, you may find that having a General Liability Policy alone is insufficient for your needs. Naturally, you want to ensure that your business has proper coverage, so we recommend that you consult with one of our experienced insurance agents here at Direct Insurance Network. Our team can help determine if you need to add commercial umbrella insurance to your insurance portfolio.
Depending on your type of business, you could be at risk for one of the increasing number of lawsuits that are filed every year. Perhaps you could be facing financial ruin from some other unforeseen circumstance or occurrence that commercial liability insurance might not be able to protect you from. This is where commercial umbrella insurance comes into play, and you can count on Direct Insurance Network to help you get the coverage that you need at a price you can afford. We thoroughly assess your situation to determine which coverage is right for you.
What is Commercial Umbrella Insurance?
Without sufficient coverage, your business could be left vulnerable. When your general liability, commercial auto, or employer's liability policy has paid its maximum, commercial umbrella insurance picks up where your other policies left off.

Different Kinds of Commercial Umbrella Insurance in Palm Beach County
There are different kinds of commercial umbrella insurance. You want to deal with an experienced insurance agent who will help you choose the right coverage for your particular situation. We'll help you easily determine how much insurance coverage your business needs. There are several different kinds of coverage available and there are multiple factors that should be considered when choosing coverage. Here are a few things to look at when selecting insurance:
•The kind of business you own
•Any existing insurance coverage you have
•The assets that you need to protect
•The risks that you have that aren't covered completely
Without the right commercial umbrella coverage in place, you, as a business owner, might have to pay out of pocket for lawsuits or any other kinds of damages that aren't covered by your existing insurance policies. We provide commercial umbrella insurance in Boca Raton, Boynton Beach, Palm Beach Gardens, Delray Beach, Palm Beach Gardens, and all other Palm Beach County communities.
To learn more about our commercial umbrella insurance coverage, complete the online quote form or call us at (561) 820-8737 to get additional information. One of our skilled insurance agents will help you get the right coverage and get that coverage started right away. We work with the best insurance companies around, so you can rest assured if there is ever a claim you will get quality service.